MAPS & DIRECTIONS
directions
Interstate All Battery Center of Santa Clarita, CA
25845 Railroad Ave #3
Santa Clarita, CA 91350
Store Hours
Sunday: Closed
Monday: 9:00 AM to 5:00 PM
Tuesday: 9:00 AM to 5:00 PM
Wednesday: 9:00 AM to 5:00 PM
Thursday: 9:00 AM to 5:00 PM
Friday: 9:00 AM to 5:00 PM
Saturday: 9:00 AM to 3:00 PM
Get Offers, News, and Tips
*at participating store only
Batteries & Gear for Home & Business in Santa Clarita, CA
One store for all your battery needs for home and office
Locally owned and operated
The most trusted battery brand since 1952
Tested and trusted products and services
A local partner committed to serving the Santa Clarita, CA community
Business built on integrity and strong values
Commercial Batteries & Service
Fast, convenient, local delivery and service
Preferred commercial pricing
Local industry experts you know and trust
Nationwide warranties
Leader in closed-loop recycling programs
Learn More
Batteries for Home & Beyond
Find the right battery - right away!
#1 auto battery replacement brand in U.S.
On-site auto battery installation. No appointment necessary
Watch and key fob batteries installed while you wait
Free, 5-minute auto battery tests at All Battery Center stores
Learn More
Featured Products
Flashlights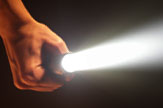 Depend on our bright and power flashlights to light the way! Household and professional models.
AA, AAA, C, D, 9V
When you need power for your alkaline battery operated devices, trust Interstate Batteries for proven long-lasting performance you can count on.
Car Batteries
Power-hungry vehicles crave Interstate long-lasting car & truck batteries– the car battery brand auto techs prefer.
Cell Phone Batteries
Say hello to Interstate Batteries' complete line of long-lasting Apple
®
and Android
®
cell phone batteries.
Sealed Lead-Acid Batteries
Power home and office with dependable, maintenance-free SLA batteries. In-stock and ready to go!
Reviews
| October 15, 2019
Arthur Aceves
March 6, 2019
|
I bought a 1.55V Silver 386 battery Newhall
I went to your store and I was immediately offered assistance to find what I needed. The clerk helped me find the correct battery right away.
April 18, 2018
|
Dean Strickler
STORE HAD BATTERY IN STOCK
December 24, 2017
|
Marion Garrett Jr
Product i bought has worked great, the customer service is the best, it's very hard to get people to be helpful in stores these day's and for peoppe we are doing business with to be nice & curtious, Thank You!
May 26, 2017
|
Robert Boughrum
Delineate that the battery is equivalent or better than the original equipment battery.
Read More Reviews