Speak With a Battery Expert Near You
Find an Expert
Empowering Public Safety Professionals to Serve and Protect
To do their jobs safely and reliably, thousands of police, fire protection and correctional institution professionals count on dependable power from Interstate All Battery Center for two-way radios, flashlights, defibrillators and more. Why? Our power experts have earned the public safety industry's trust to meet their every power need with exceptional customer service and local, just-in-time delivery of long lasting products that stand up to the demands of those who serve and protect. They know they can count on us as a full service partner with the expertise they need, industry-leading recycling and battery rebuilding programs, as well as the best performing battery ensuring their devices won't let them down.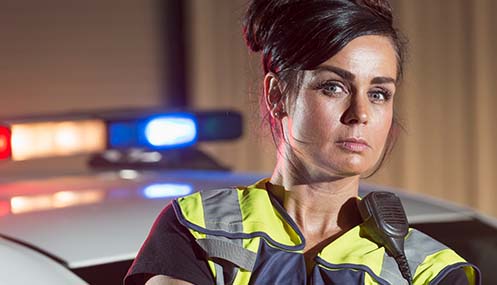 Police Protection
Fire Protection
Correctional Institutions
How can we help you?
Would you like to find out more about specific battery products for public safety? We're ready to help.
Our company is built on a 65-year legacy of integrity.
PEOPLE YOU CAN COUNT ON MEANS PEACE OF MIND.
We're local, know your needs and provide
FAST, JUST-IN-TIME DELIVERY.
We're more than specs, we're industry specialists.
YOU HAVE A PARTNER, NOT JUST A P.O. NUMBER.
Top quality batteries at competitive prices ensure
LESS DOWNTIME AND MORE PRODUCTIVITY.
Our industry-leading recycling programs help you
ACHIEVE SUSTAINABILITY AND COMPLIANCE.