© 2017 Joe Gibbs Racing, Inc. Toyota trademarks used with permission.
Interstate Batteries wholesale distribution operations truly are a business like no other. Build deep relationships with local customers. Work with the major automotive dealerships. Pursue sizable opportunities in your protected territory. At every step, you carry the earned credibility of Interstate Batteries, a brand known and loved for more than 65 years.

All the while, our distribution system continues to expand.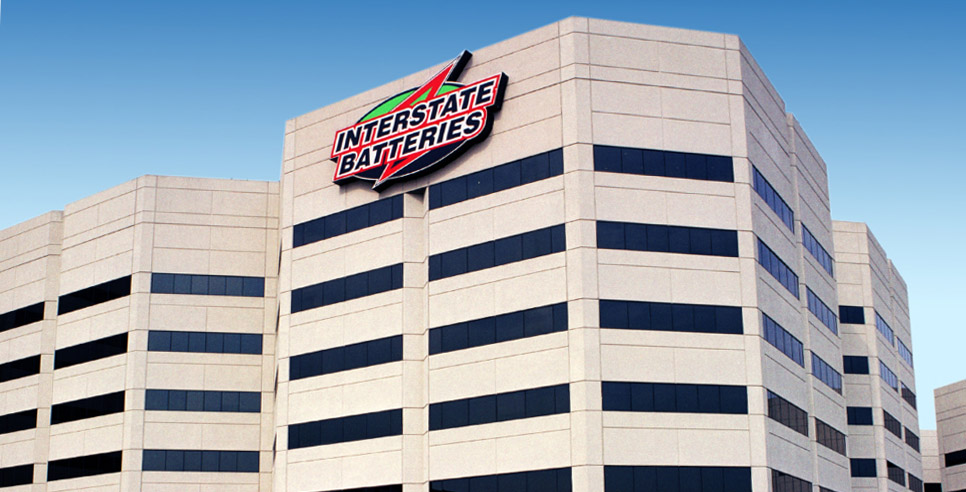 One Powerful Brand with a Local Touch

Instead of starting from square one, start with a plan for success on day one. Our wholesale distribution operations can use the Interstate brand as a powerful asset. Our national advertising opens local doors. Our upstanding reputation unlocks new opportunities. And the top-quality marketing and professional sales support tools give Distributors a decided advantage.

Leverage the power of a national brand and discover the power of a company driven with purpose.
Interested in purchasing a wholesale distributorship?
If you meet the minimum financial qualifications of $500k net worth and $200k liquid assets, we invite you to explore the opportunity. Do you have the character, chemistry and competency to lead a wholesale distribution operation for the battery brand auto techs prefer?

Want to sell or install Interstate Batteries in your customers' vehicles or fleets?
Learn more about the local service and expertise our distributors provide to businesses like yours, or use the button below to contact the sales team and get started right away.