Interstate Batteries Of Central Savannah River
848 Edgefield Rd
Open until
Interstate All Battery Center of North Augusta, SC
848 Edgefield Road
Open until
We are Interstate Battery System of Central Savannah River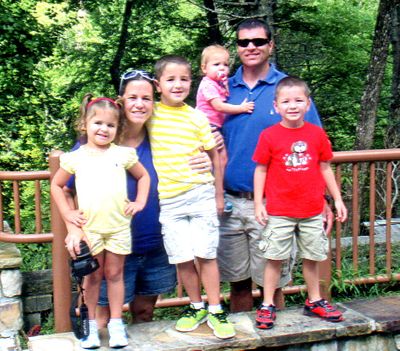 Interstate Battery System is the exclusive Distributor of Interstate products throughout the Central Savannah River territory. We are driven by a unique combination of proven experience, integrity and heart; and determined to meet the needs of those we serve today, while thinking ahead to what they'll need tomorrow.

We are built on over 40 years of experience and committed to standing behind everything we do and delivering the excellence that you expect.

To Our Valued Customers and Partners,
I would like to take this opportunity to introduce myself. I am Clay Wiggins, Interstate Batteries distributor of Central Savannah River. We (IBS of Central Savannah River) recently completed a buy-out process of IBS of Lake Hartwell. We will be servicing our current territory and the Lake Hartwell territory from our two warehouses, located in Anderson, SC and North Augusta, SC. We are extremely excited for the opportunity to meet you and work with you. I have already had the pleasure of meeting some of you and look forward to personally meeting all of you in the coming months. At IBS of Central Savannah River, we will strive to become a strategic partner in the community. Please do not hesitate to stop by and visit us at either of our locations. Thank you again for the opportunity to serve you.

Interstate power moves people down the roads, trails and waterways they take and helps businesses stay on their path to success. It's all part of our journey as a distributor and family.

Clay & Kristy Wiggins
Commercial Batteries & Service
Fast, convenient, local delivery and service
Preferred commercial pricing
Local industry experts you know and trust
Hassle-free nationwide warranties
Leader in closed-loop recycling programs
Distribution Services
No-Risk Consignment
Inventory Optimization for Your Local Needs
National Advertising and Point-of-Sale Materials
Freshest Inventory and Custom Delivery
Local Distributors and Route Sales Managers Who Know Your Market
Contact Us
Empowering businesses and households with top quality batteries, industry leading expertise and superior service.
Car Batteries
Power-hungry vehicles crave Interstate long-lasting car & truck batteries– the car battery brand auto techs prefer.
Free Battery Check
Know before you go: Get a 5-minute, FREE car battery check and peace of mind.
Marine Batteries
Soak up the fun! Find long-lasting, starting, deep cycle, and dual purpose power solutions for all of your marine needs.