My Store
{{Address}}

{{HoursText}}
My Store
{{Name}}
{{StoreAddress1}}
{{StoreAddress2}}
{{StoreCityStatePostal}}
Phone
{{FormattedPhone | phonenumber}}
Store Hours
{{storeDetailedHours.day}}: {{storeDetailedHours.openingTime}} - {{storeDetailedHours.closingTime}} {{storeDetailedHours.day}}: Closed
View Store Page
Drive better in any weather
Find An All Battery Center
Find Your Location
Did you know?
Each year, roughly 15 percent of fatal crashes occur in the presence of adverse weather and/or slick pavement.

Lower your speed and turn on your low-beam headlights in fog – it is the most dangerous of adverse driving conditions.

According to the National Highway Traffic Safety Administration

, you are 36 percent more likely to be in a car accident in January than July.
Sources: Ten-year averages from 2007 to 2016 analyzed by Booz Allen Hamilton, based on NHTSA data). "Analysis of Weather Incident Effects on Commercial Vehicle Mobility in Large U.S. Cities," Mitretek Systems).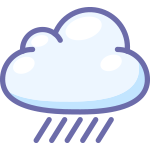 Soak up wet weather driving techniques
Get rainy weather tips (soon)