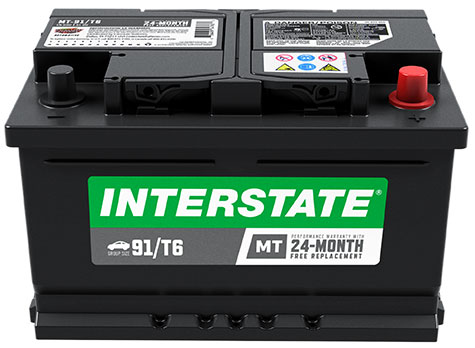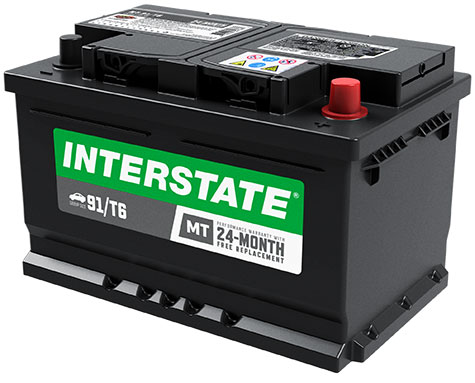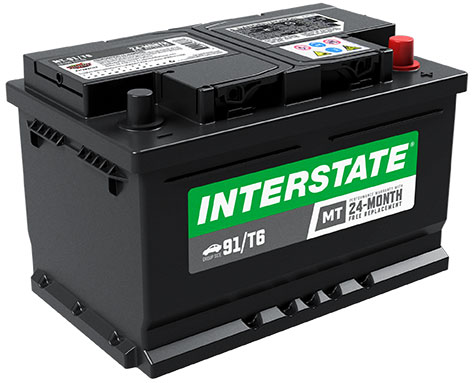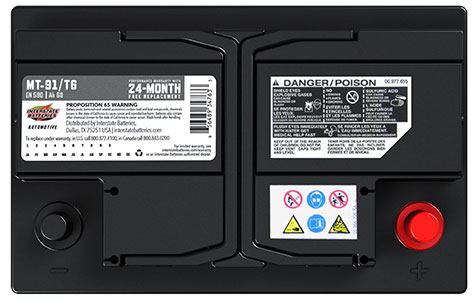 MT-91/T6
Group Size T6
600 Cold Cranking Amps (CCA)
24 Months Warranty
600 Cold Cranking Amps (CCA)
Group Size T6
Our better flooded, non-AGM battery
Classic performance in hot to moderate climates
Affordable and dependable
24 Months Warranty
Free / 5 Year Performance Warranty
Does This Battery Fit My Automobile
This Battery Fits Your Vehicle.
This Battery Does Not Fit Your Vehicle.
Suggested batteries for this vehicle, Click Here!
Enter your vehicle information
Find This Battery Near You
Hours of Operation
Contact Store For Hours of Operation
Description
The Interstate MT series delivers reliable battery life and enhanced performance in hot to moderate climates for an affordable price.
Specifications
MT-91/T6

T6

600

N/A minutes

60

10 15/16 inches
6 7/8 inches

6 7/8 inches

Common Code A

12

W

Flooded
Warranty
View warranty by purchase date.
For countries outside the U.S. and Canada, including Puerto Rico, please contact your local dealer for warranties and product availability.