Filter
OPTIONS (Select One) Lorem ipsum
Apply
Price
Price:
Filter
No products found. Please try a different set of search parameters.
new
Price: Not Available
Fits Vehicle Option:
Select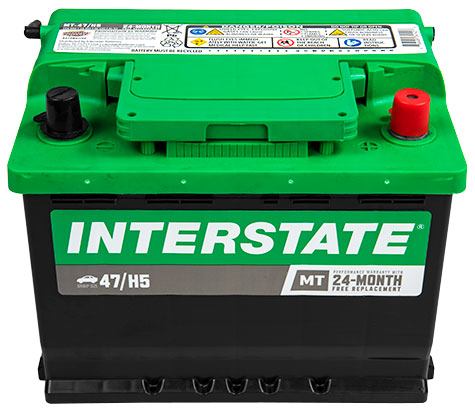 Alternate
MT-47/H5
$154.95
Group Size H5
650 Cold Cranking Amps (CCA)
The Interstate MT series delivers reliable battery life and enhanced performance in hot to moderate climates for an affordable price.
24 Months Warranty
Free / 5 Year Performance Warranty
Fits Vehicle Option: PR codes are located on a tag near the spare tire or in the warranty booklet.
24 Months Warranty
650 Cold Cranking Amps (CCA)
Group Size H5
Our better flooded, non-AGM battery
Classic performance in hot to moderate climates
Affordable and dependable
Select