My Store
{{Address}}

{{HoursText}}
My Store
{{Name}}
{{StoreAddress1}}
{{StoreAddress2}}
{{StoreCityStatePostal}}
Phone
{{FormattedPhone | phonenumber}}
Store Hours
{{storeDetailedHours.day}}: {{storeDetailedHours.openingTime}} - {{storeDetailedHours.closingTime}} {{storeDetailedHours.day}}: Closed
View Store Page
MAPS & DIRECTIONS
directions
Interstate All Battery Center of Quincy, IL
101 North 48th St.
Quincy, IL 62305
Store Hours
Sunday: Closed
Monday: 8:00 AM to 5:30 PM
Tuesday: 8:00 AM to 5:30 PM
Wednesday: 8:00 AM to 5:30 PM
Thursday: 8:00 AM to 5:30 PM
Friday: 8:00 AM to 5:30 PM
Saturday: 8:30 AM to 2:00 PM
Get Offers, News, and Tips
*at participating store only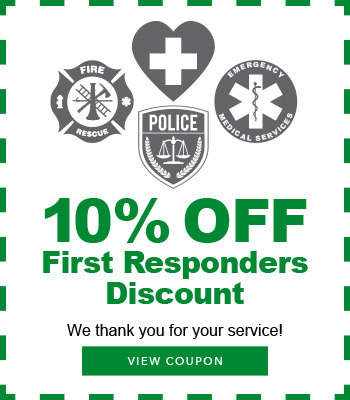 Offer:
Interstate All Battery Center - Quincy
101 North 48th St.
Quincy, IL 62305
Maps & Directions
Store Hours
Monday 8:00 AM - 5:30 PM
Tuesday 8:00 AM - 5:30 PM
Wednesday 8:00 AM - 5:30 PM
Thursday 8:00 AM - 5:30 PM
Friday 8:00 AM - 5:30 PM
Saturday 8:30 AM - 2:00 PM
Visit Interstate All Battery Center of Quincy, IL
Think of us that trusty neighbor with the answers to all your battery, power and accessory needs. As a local business, we take pride in doing our part to empower our community. Our goal? Keeping your family and your business powered up, connected and ready for work, play and even the unexpected as your Preparedness HQ. You name it, we power it – from commercial batteries and business accounts to batteries for household devices and beyond. From the biggest RV to the tiniest hearing aid, auto battery installation to mobile device repair, we power your world with Outrageously Dependable® products and people!.
Read More
Read Less
Events
Every Day Can Be Earth Day

At Interstate, we're proud to do our part in taking care of our community and planet. We are happy to take your old vehicle or boat batteries and recycle it for you - free of charge. Not sure which batteries should be recycled and which can be safely disposed of with the trash? Our experts make it easy to be green. Just ask us.

Get a Battery Test - Free Today

Actually, we offer free battery tests every day! With an Interstate expert, our proprietary battery testing technology and 5 minutes, we can print out a report to let you know if you're good to go and even when your battery may begin to give you trouble. Get the peace of mind that you can get where you need to go. Stop by any time. No appointment necessary!
Reviews
| September 27, 2020
Michelle Pillars
| September 11, 2020
Diane Fessler
| September 9, 2020
Gary and Marilyn pyse
Reliable and fairly priced. Good and knowledgeable service techs
| August 22, 2020
David Spurrier
pleasant to work with and they give military disc
| August 12, 2020
Roger Leach
I always receive prompt, courteous service at our local Interstate Battery.
Read More Reviews
Reviews
| September 27, 2020
Michelle Pillars
battery are so great perfert and i was try to get new battery for my jeep and we hsd server time when i got old car 4 years ago so i hope for sale battery for jeeps this year .
| September 11, 2020
Diane Fessler
| September 9, 2020
Gary and Marilyn pyse
Reliable and fairly priced. Good and knowledgeable service techs
| August 22, 2020
David Spurrier
pleasant to work with and they give military disc
| August 12, 2020
Roger Leach
I always receive prompt, courteous service at our local Interstate Battery.
| December 2, 2019
James Curry
You don't an didn't honor for 5yr warranty on your band of batteries!!!
| November 9, 2019
Arthur Drummond
Always has what we need.
| September 8, 2019
Chuck Edwards
| July 28, 2019
Randy Seifert
Batteries seem to last well and wide range of Items to choose from.
| July 3, 2019
John Gebhardt
Purchase Battery for Black and Decker Trimmer and it works better than one that came with Trimmer.
| May 22, 2019
curt holtschlag
| April 23, 2019
clarence sheets
good service & good products
| February 21, 2019
curt holtschlag
helpful service and good products
| December 31, 2018
Robert Willoughby
Speed and quality of service
| December 27, 2018
Roger Leach
Great service. I had just entered the store and an employee was instantly there offering to assist me. He found the battery that I was looking for and I wasn't having to spend time looking around for that item.
| September 28, 2018
David Steinkamp
have what I need
| May 29, 2018
Katy Cassens
They were able to get me in & out very quickly! & I'm very happy with my new screen
| April 24, 2018
Robert Humes
It was Quick easy and the guy was helpful on answering my questions and got me what i needed .The store was nice and clean the displays were nicely displayed out and they had every thing i needed in stock i will be back
| April 22, 2018
Lois Kunz
You carry a wide variety of batteries and then professionally install the battery for me. This is the second time I have gone to this store and they were helpful each time.
| April 15, 2018
Richard Armour
products are dependable and service was friendly and professional
| March 15, 2018
Carol Lampton
Your store is conveniently located and full of very helpful and knowledgeable professionals who generously spend time and expertise to fulfill customer needs. Not only does this professionalism assure customer satisfaction for the products offered but makes the customer feel valued. We will definitely be returning for our battery needs in the future!
| February 19, 2018
Sara Armour
| December 30, 2017
Tim Miller
Normally there is only one person to assist the many customers that are in the storefront.
| November 15, 2017
Tom Geise
Personell are knowledgeable of the products and helpful
| October 26, 2017
Roger Leach
Always quick, courteous service. You step inside the store and there is someone to immediately greet you and ask how they might help you. That is the reason I continue to do business with Interstate.
| July 18, 2017
Bobbi Hampton
U make sure it works. Work hard to find problem. And fix it. Take pride in figuring it out. Wonderful and keeping me updated. This is second time. U also fixed my sons iPad twice actually. Two different issues. Brandy has always repaired them. All my phones and iPads and she is amazing. Love her!!
| July 17, 2017
Alfred Smith
Friendly employees and knowledgeable. Great display and easy to get to.
| July 12, 2017
Greg Connolly
The store looked well maintained with a variety of useful products. The staff was very friendly and helpful.
| June 20, 2017
John Sullivan
I was waited on promptly, the young man at the desk knew what he was talking about and was able to help me quickly and even loaded the 6 batteries I bought. Thanks
| May 27, 2017
Roger Leach
Dependable good price and interstate batteries are long lasting.
| May 17, 2017
Rick Maxwell
Very timely on cell phone repair. Constant communication with the process.
| April 10, 2017
Roger Leach
Interstate batteries last longer than most other brands on the market. Our local Interstate Battery store is staffed with efficient, welcoming and helpful individuals.
| April 7, 2017
Clarence Genenbacher
Service is great!
| February 16, 2017
Rex Uzelac
Pros -Stock batteries that I need. -Quick service. -Clean store. Cons -Depending on if I ask and which clerk I get, I may or may not get $ for a sealed lead acid core. I feel a bit cheated when I don't get core $. After all, *someone* is getting that $, or no?
| January 17, 2017
Allen Cameron
i am a farmer, and over the years i have bought several interstate batteries. All except one which replace under warranty. A good product and no hassal.
| January 10, 2017
Hershal Rennecker
Work and great service and quick
| December 22, 2016
Roger Leach
Upon entering the store one of the employees greets you and offers to assist you. Employees are very thorough and considerate in working with their customers.
| December 16, 2016
pete schumann
convenience of your store, your personnel are helpful and you have a wide range of battery products.
| December 12, 2016
Alexis Bergman
I needed a new battery and it was 8 minutes until you closed when I got there, but you stayed and were committed to getting it fixed for me.
| December 7, 2016
Judy Smith
The customer service is always superb!... Prompt and satisfactory.
| December 6, 2016
George Black
| December 6, 2016
John Rischar
I called and asked price of battery for my 2011 Venda. I had the price from Toyota dealer--you were $10.00 higher BUT they could not put one in until the afternoon. I called to see when you could do it and they said immediately. My battery had died and I had to have it jumped so I was desperate to get it done and drove right to interstate. When I settled with what I old them they said there was a $10 charge a $10 charge repeat $10 charge to put the battery into my car. Please do not do this to another customer without telling them of the charge to put the battery in upfront and or included in the price of the battery.
| October 29, 2016
Roger Leach
Quality, dependable products at a reasonable price. Always receive prompt courteous service from the employees.
| October 21, 2016
Tim Maguire
Interstate Battery always has what I'm looking for at a good price. Everyone in the store is always very friendly and helpful.
| October 4, 2016
Marshall Woodworth
The availability of the battery that I needed, plus the efficiency of your employees in installing the battery in my Cadillac so quickly without an appointment! Convenient location to my house, too.
| September 1, 2016
Janice Voepel
Very helpful and friendly.
| August 16, 2016
Tom Bond
Selection of batteries
| July 6, 2016
Tom Bond
Friendly knowledgeable staff
| June 9, 2016
Roger Leach
In the years since I started using Interstate batteries I have never purchased one that failed to do the job, and in many cases they lasted longer than most other brand name batteries.
| May 11, 2016
Willa Carter
Very friendly associates and store is so well organized. All associates are very knowledgeable and give you confidence that you are being given the correct information for your needs. My experience was an extremely pleasurable one and I will definitely return to Interstate Battery for all my battery needs.
| May 8, 2016
Dinah England
Associate was extremely helpful and informative regarding my situation. Came up with a great solution
| April 30, 2016
jame mettemeyer
| April 18, 2016
Doesn't Matter
The products are great and the service I got the day of was great. It was not very professional otherwise though. There was a guy eating what looked like fried chicken in the window directly behind the counter. Needless to say that wasn't a pretty site. And there were also some women in the back talking very loudly the whole time I was there. I have always had good luck with the batteries, but the visits are questionable.
| April 9, 2016
Dianna Spradlin
Have great batteries
| March 16, 2016
Roger Leach
I am always waited on immediately upon entering the sales floor area. The sales floor people are always courteous, friendly and efficient. I always find the products that I am looking for. I have never been unhappy with items from Interstate.
| December 1, 2015
marilyn meyer
Love the $5 off coupons and having all sizes of batteries available in one place!
| November 30, 2015
Joanne Rosa
Battery needs always available.
| October 25, 2015
Ralph Boden
quick in and answer questions
| September 24, 2015
George Black
Since this is the first time I have purchased your hearing aid batteries I will reserve my opinion until I have used them. The service was great. Parking leaves a little bit to be desired, unless you have a disabled card.
| September 11, 2015
Alfred Smith
Fast and friendly sales people.
| September 2, 2015
Larry Clark
I like that I can get everything from watch batteries to car and marine batteries in one place.
| July 25, 2015
Jon Stephens
| July 22, 2015
Suzanne Tappe
Quick service, pleasant employees, able to fix problems locally.
| June 18, 2015
Judy Johnston
Batteries of all types, friendly service & cell phone/tablet repair.
| May 27, 2015
arthur drummond
Battery is seem to last longer and priced right
| May 26, 2015
R Bart
Personnel are helpful and knowledgeable about their products and batteries in general. Very willing to share information.
| May 23, 2015
G Bartelt
Your retail associates have always been helpful, attentive and very knowledgeable. Their willingness to share their expertise has resulted in our contacting/visiting Interstate Battery for all our battery needs.
| May 23, 2015
S. White
Read your own web page data. Came in for a replacement battery pack for a portable phone. I knew what your web page specified. I found the clerk rang up a different item with 300mAh capacity above what was already installed, 400mAh above your web specified replacement and was a different technology NiMH vs NiCad. Granted, I probably would have purchased what I wound up with BUT I also would have liked the opportunity for it to be my decision (TEL003 vs TEL0029)
| May 20, 2015
George Black
Very wide selection of batteries. Knowledgeable cashier.
| May 15, 2015
Mark Hibbs
They are very helpful and have what I need and do a good job rebuilding battery's
| May 5, 2015
lee Mickael
fast shipping and good communications
| April 26, 2015
Ralph Walker
Variety
| April 14, 2015
Ralph Boden
easy to get what ever battery needed
| April 14, 2015
Larry Kuszmaul
Availablity and well informed service staff.
| April 5, 2015
Bette Marshall
Product last long time and service is good.
| March 24, 2015
Cory Crawford
| March 24, 2015
Lyle Crawford
| March 15, 2015
Diane Johnson
Services. repair phones.
| February 27, 2015
Katie Dolbeare
Quick, friendly, efficient.
| February 22, 2015
Scott Nierman
Product is very competitively priced and what I needed; had a little trouble finding same product at other stores in the area.
| February 8, 2015
Jim Beadles
| February 8, 2015
Rita Beadles
| February 3, 2015
Joe Cleaves
Great products, trusted name, and awesome service!
| January 24, 2015
Dan Trent
They stand by warranty and parts seem better than the others
| December 31, 2014
Tamra Longlett
Great service! Very nice staff!
| December 30, 2014
Toni Kline
The service was fast and I could get the batteries I was looking for in one place. Very convenient.
| December 26, 2014
Randy Haschemeyer
| December 24, 2014
Jim Beadles
| January 2, 2015
Mary Ann Klein
When I was told I had a $10 gift certificate--it was on my receipt. That statement was underlined and I thought all I had to do was present the receipt. When I came back to do it, I was told that I had to answer two questions. I have responded to lots of surveys but did not know I had too--due to what the clerk said. So I had to go home and make a second trip back to the store with the gift certificate.
| December 10, 2014
Rita Beadles
Lower prices.
| November 18, 2014
Mike Henthorn
Mike was very helpful
| November 17, 2014
Dustin Strothoff
You get waited on quick. You have all the batteries that I need.
| November 4, 2014
Brenda Wright
Reasonable price gifts for the men or women. Practical and useful.
| October 7, 2014
Richard Lask
The service was very quick and efficient as well as very congenial.
| September 20, 2014
james welte
Price
| September 17, 2014
William Kerkhoff
Quality products. Good inventory.
| September 13, 2014
Blake Stahl
Cheap and free install.
| September 2, 2014
William McDonald
Service is outstanding. Help readily available. Excellent products.
| August 26, 2014
Dan Brothers
| August 12, 2014
Arnold Gerst
I like the availability of products.