Back To Blog Home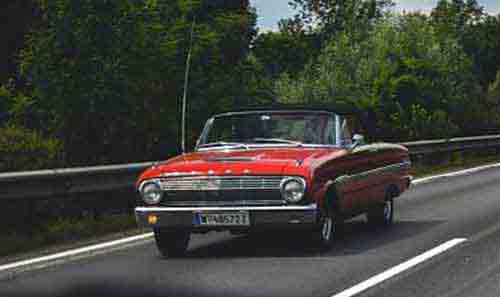 Hit the Road
Shoptalk
Auto Technology
Don't Get Stranded: Here are Top States for Dead Car Batteries
A dead car battery can lead to dire consequences. Extreme weather, vehicle age and poor maintenance are just several reasons your battery can die. Interstate Batteries ranked all 50 states to see which were prone to dead car batteries and several are in need of a recharge.
"A dead car battery is more than just an inconvenience, and the only way to know if it's time for a new car battery or not is to get it tested," says Hayley Horn, Marketing Insights Manager, Interstate Batteries.
The Top Dead Car Battery States list is based on 2017 battery replacement rates per state, adjusted for population, vehicle age, weather and geography. The replacement rate is increasing quickly due to more weather extremes and the average age of vehicles increasing.
From daily carpool to long road trips, drivers living in one of the top states shouldn't let themselves get stranded on the side of the road. Instead, take preventative measures and get your battery tested to ensure your car can get you from point A to point B hassle-free.
Top Dead Car Battery States:
Florida
Louisiana
Arizona
California
Mississippi
Nevada
Texas
Alabama
Oklahoma
Georgia
Arkansas
New York
South Carolina
Tennessee
Virginia
New Mexico
Kentucky
Hawaii
Kansas
West Virginia
Missouri
North Carolina
Indiana
Illinois
Montana
Rhode Island
Nebraska
Maryland
Oregon
Colorado
New Jersey
Massachusetts
Connecticut
Alaska
Utah
Ohio
Pennsylvania
Idaho
Washington
Wyoming
South Dakota
Michigan
Maine
Iowa
Vermont
Delaware
North Dakota
Minnesota
Wisconsin
New Hampshire