Back To Blog Home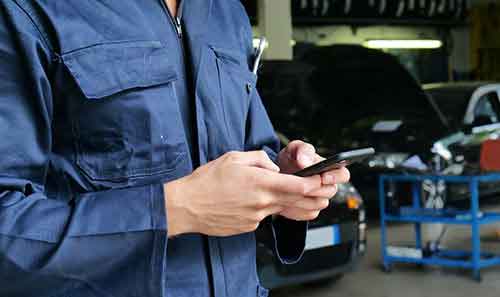 Meet the Experts: #ShiftTheMyth Twitter Chat Panel
Whether you grew up tinkering under the hood or discovered your passion when you first felt the hum of an engine rev to life, cars play an essential role in all of our lives. However, negative misconceptions about what it takes to be mechanic are keeping younger generations from pursuing this career.
Interstate Batteries is working to shift these myths. Join us on Tuesday, July 24th from 12:00-1:00 p.m. CDT for a Twitter Chat with experts in the auto repair industry who will provide insights and advice for the technicians of tomorrow. Follow along on Twitter with the hashtag #ShiftTheMyth.
Meet Our Shift the Myth Twitter Chat Experts
Chris Fix is known for just that – fixing things. Through his weekly videos, Chris teaches people – from the budding mechanic to the do-it-yourselfer – how to fix their own cars to save time and money and tests automotive products to show viewers if they're truly worth the investment. Through his "How To" videos, Chris is instilling his passion for the automotive industry and fixing cars in others.
Most know Bogi as the host of "All Girls Garage;" however, she's been in the industry since before the TV show's inception in 2012. Bogi started learning the ins and outs of the auto business as a professional mechanic and owner of an automotive repair shop. She is dedicated to exciting the next generation of automotive professionals while empowering and strengthening the current industry.
All it took was a car and a camera for Tj Hunt to share his excitement for all things auto-centric with other car enthusiasts. His YouTube channel encompasses a wide range of topics, including car modifications, auto events, car reviews and even teaching loved ones how to drive stick shift. Tj engages viewers with a real and raw look of the automotive business as he encourages them to pursue their dream.
True to his persona, Eric, aka EricTheCarGuy, feels right at home with cars, but his career path didn't start with them. He first began working as an artist and ended up touring a technical institute where he discovered his passion for cars. EricTheCarGuy wasn't created until 2009 when Eric decided he wanted to make a go-to place for automotive information that was accurate and easy to understand. Since then, EricTheCarGuy has grown into a network that helps people get the job done and down the road while advocating for pursuing a career as a mechanic.