Back To Blog Home
Interstate and UTI Celebrate Partnership
The partnership was celebrated with a ribbon cutting in the Interstate-branded electrical lab at the Dallas campus of the Universal Technical Institute.
On April 16, Interstate Batteries and the Universal Technical Institute (UTI) celebrated their partnership with a ribbon-cutting event at the newly renovated and Interstate-branded electrical lab at the Dallas campus. The event was attended by Interstate and UTI leaders, as well as future technicians who are training at UTI.
As a part of this partnership, Interstate will provide the latest technology and curriculum support to help students excel in their education, as well as increase awareness of the opportunities available in the automotive industry.
Even though today's automotive technicians must be well-versed in both traditional technician skills and complex electronic diagnostics, a recent study conducted by Interstate found that one-third were unsure whether this is a long-term career. The collective goal of this partnership is to share industry success stories and educate the technicians of tomorrow, in order to inspire them to pursue a career as skilled mechanics—ultimately decreasing the current technician shortage by 2020.
"This industry is facing many challenges, including older technicians approaching retirement, increased vehicle age and population, complexity of vehicles, and a misunderstanding of the skills and growth opportunity for this career," said Tom Gray, Vice President of Marketing at Interstate Batteries. "Many think that being a mechanic is not a lifelong career choice, when in fact, it offers innovation and immense opportunity for professional growth."
Interstate will provide batteries and battery testers for all of UTI's automotive and diesel technician training campuses, giving students hands-on experience with the products they will use on the job. To promote the partnership, Interstate will have their own branded lab space on each of UTI's campuses. Also, leaders from Interstate Batteries will have the opportunity to serve on UTI's Program Advisory Councils to help inform curriculum and provide industry insights and expertise.
"The Interstate lab ribbon cutting further shows the tremendous support for our programs and students. The Dallas campus is a great showplace, and the Interstate Batteries room shines bright. UTI is incredibly excited about our future together," said John Dodson, Vice President of Business Alliances at UTI.
---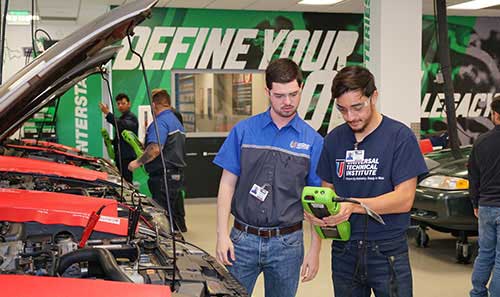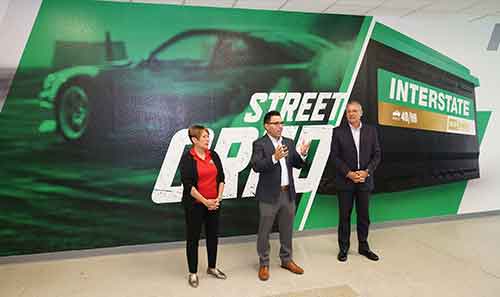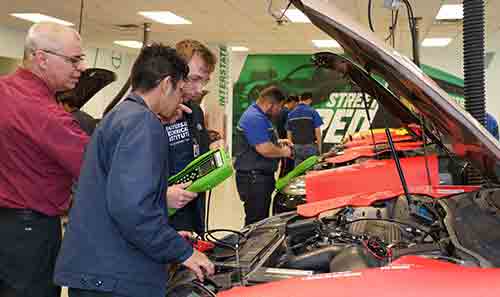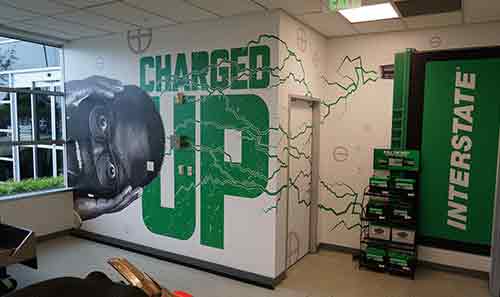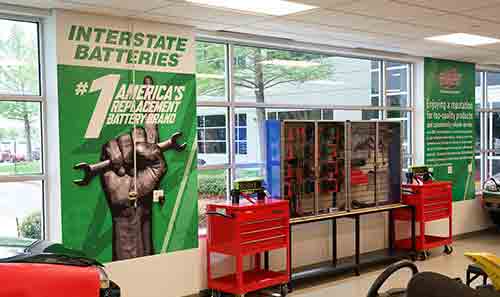 ---