Back To Blog Home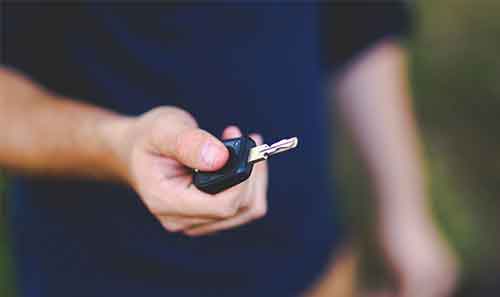 5 Questions to Ask Yourself When Buying a Car
New year. New you. New car.
So what questions should you ask yourself before you go in to buy a car? If you're trying to ring in the new year with a new ride, then you'll want to consider these five things when making this big decision.
1.
Should I buy a new or used car?

The age-old question of new or used. Well, there's not a one-size fits all answer to this question. With a new car, you can have peace of mind that everything is covered by warranty and you're the car's first owner. While used cars may not have the same sense of peace, you can typically get a better deal by going the used route. Ultimately it comes down to what you prefer.
2.
How much do I want to spend on a car?

We recommend sitting down before going into the dealership, to figure out what your budget is for a car. Then you know your max price and can make sure you're not committing to something you can't keep up with in the long run. And don't forget to include the trade-in value of your current car!
3.
What kind of car do I need?

Sportscar, minivan, SUV, sedan. There are a lot of options and more than one right answer. Will this car mostly be used for your daily commute or will you be using it to take the kids to soccer practice? While you may want that sportscar so you can be the cool dad when you pick up your kids from school, a minivan might be the more practical choice.
4.
What features are important to me?

There are a million features out there you can get in your car. To make sure you're making the most of your purchase, sit down ahead of time and write down a list of must-have features for your car. If you come across a car that doesn't have all those must-haves, then you can cross it off your list. All those nice-to-have features that aren't requirements can be used as a tiebreaker if you're having trouble deciding between a handful of cars.
5.
How does the car drive?

The car may check off every box on your list, but then you drove it, and something just didn't feel right. While there is a learning curve with driving a different car, you want to make sure you feel comfortable in your new ride. Make sure you drive the car on a highway, drive in stop-and-go traffic and practice parking (regular and parallel) during your test drive.
Bottom Line:
Do your research. Don't go into the dealership unprepared or you might come away with a purchase you'll regret. While you may not go into the dealer knowing exactly what you want, you should have it somewhat narrowed down so you're not looking at every car on the lot. Tools like
Kelley Blue Book
and
Consumer Reports
, among others, can give you insight into the pros and cons for different cars.
---
What questions do you make sure to ask yourself before buying a car? Let us know by reaching out on Facebook or Twitter!