Back To Blog Home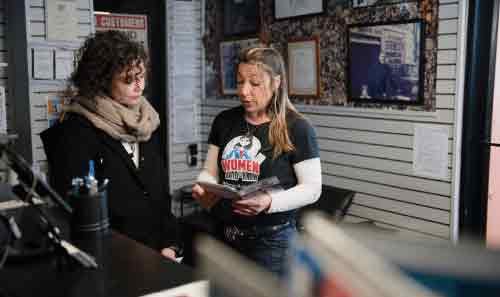 Episode 3: Talking to Customers
Want to know how to get new customers and increase sales? A little empathy goes a long way.
Charles Sanville has a national reputation for being known as "The Humble Mechanic." So it pains him to say it, but yeah, he's heard it. And maybe even said it: What's wrong with customers?
Charles said he learned to work through his frustrations by understanding that people don't eat and breathe machinery the way he does. He also set out to improve the customer-to-mechanic reputation by writing and blogging about it—making his YouTube tutorials one of the most respected in the industry.
In Episode three, each mechanic explains why a shift in mindset is necessary to get new customers and increase sales.
You probably can't do what they do for a living either. So chill. Ralph Parente runs his business with a lot of heart. It's why he's still opening the doors of his family-run auto repair shop. So when some customers say they're frustrated about not knowing much about their cars, he turns it around on them. "You know what? I'm sure I can't do what you do. You're a lawyer. You know your law. I know your car."
Help them overcome their fear. Audra Fordin, a fourth-generation mechanic and founder of Women Auto Know says for a lot of people, their fear around their car stems from one bad interaction with a mechanic, or overhearing a bad story about a friend's mechanic.
Charles says you can change a person's bad experience into a good one, simply by listening, and trying to understand what's going on with them. Charles explains that several times he spent talking with customers who were just having a bad day, or were upset because that little mechanical failure was the thing that pushed their week over the edge.
Teach a customer about their cars. Audra has reinvented herself and her business by focusing on customer education as a part of her auto repair business. "It's like teaching a customer to fish," Audra says. "Once they understand what it means when their dashboard light comes on, it's easier to fix. They want to take care of it."
Up next: How do you stay trained up on new tech driving into your auto repair shop? Watch Shop Goals Episode 4 to get tips.
---
Got #ShopGoals of your own?
One thing all the best shops have in common is Interstate Batteries. Always fresh. Always in stock. Always outrageously dependable. Learn more about the service and support you'll receive when you become a dealer.
BECOME A DEALER
---