Back To Blog Home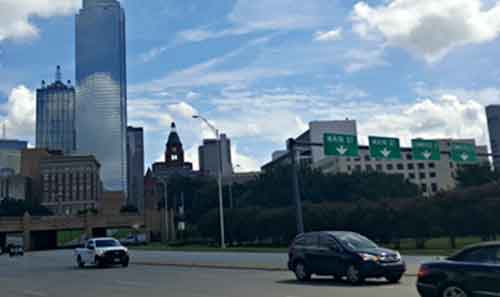 Why Driving Won't Bring Your Dead Battery Back
"Battery starts the car. Alternator charges the battery. So, if I have a weak battery, the alternator should recharge it fully if I drive long enough?"
Sounds perfectly logical. Too bad it's dead wrong.
Mostly Dead vs. All Dead
Tell me if this sounds familiar: You jump-start your car, drive around the neighborhood to charge it up, park for a night (or two if it's hot outside) and start the engine. Then, one cold Saturday morning, the battery's dead all over again.
It's true the alternator can give a dose of electricity to a weak battery. But think about it this way: Weak batteries are only slightly alive.
If heat or severe discharging damaged the battery's internal chemistry or components, your battery may have lost the capacity to start the car more than a few times, no matter how much power the alternator gives it.
That's why your slightly-alive battery keeps dying. Your alternator ain't a miracle man.
The Alternator's Too Busy
Auto shop technicians, raise your hands. How many of you have replaced an alternator? Then, you've seen this text on the part's box: "The alternator isn't designed to charge a dead battery. Premature alternator failure can occur and may void your warranty."
Too bad it's only techs who see the box the alternator comes in.
The alternator is busy.
It's running all the other onboard electronics. It's managing power to the dozens of engine sensors regulating the fuel. It's routing engine power to the driver's dashboard. It's running the radio, headlights, air conditioning and a gajillion other things it's manufacturers designed it to do. And yes, when it finds a little extra power, it feeds the battery a little.
Could it feed the battery a little more? Let's put it this way.
To fully recharge a dead 12-volt car battery, you'd have to drive about 2,000 miles, going faster than 70 mph, without the radio, AC or headlights.
Then you'd have to buy a new alternator.
What Your Battery's Dying to Tell You
Battery damage is hard to diagnose.
Tires, hoses, belts, brake pads -- you might be able to judge if the tread's too low, the belts are cracked or the pads are low.
Batteries? It's hard to tell anything about them just by looking. And a basic battery tester might tell you little more than current amperage and voltage. Instead, a technician with the ED-18 Battery and Electrical System Analyzer can pull a quick check that shows exactly how healthy the battery is in a short, 20-second test.
This tester can also give a prediction of how long the battery will last -- and what outside temperature will cause it to fail. Handy when planning a Christmas trip to Gramma's.
And the ED-18 can run an electrical systems check, too, so whether it's a bad alternator, bad battery or something in-between, you'll be ready for any road trip.
Visit your closest Interstate Batteries dealer and ask for a battery test to uncover the secret your battery's dying to tell you.