Back To Blog Home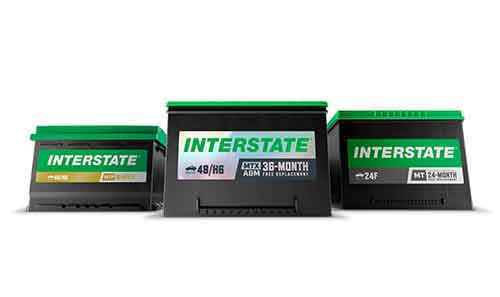 Green Standard
Hit the Road
Auto Technology
Celebrate National Battery Day
February 18th is our favorite day of the year. Wondering why? It's National Battery Day.
Most people only think about batteries when they need a new one. Your TV remote stops working, your car won't start or that cordless drill you got for Christmas is running low on juice. We think this National Battery Day you should spend some time learning more about the world's most trustworthy source of power and how you can help make a positive impact on the environment.
Lead Batteries are Powering the World
Lead batteries provide over 75% of the world's energy storage capacity and are expected to play a larger role in helping renewable energy storage facilities reliably deliver clean energy to more and more people, according to Jeff Elder, President of Battery Council International (BCI).
Wait. What's a Lead battery?
Lead batteries can be used in many different applications. You're probably familiar with the lead battery in your car, but they can also power boats, serve as the power source for hospitals or telecommunications systems in event of a power outage or even help drive a forklift truck.
Don't Let Your Battery Sit
About 2 million lead batteries are sitting in people's garages, cellars, and barns around the country. Those batteries have lead and can be used over and over again to make new lead batteries that can be put toward today's innovative lead battery technologies such as start-stop batteries which will help reduce CO2 emissions by preventing two million tons of greenhouse gas emissions annually.
Battery Technology Supports Solar and Wind Facilities
Lead battery technology is used in many solar and wind facilities to regulate the variability and increase the reliability of on-demand power. They store excess energy when demand is low and release it when demand is high, ensuring a steady supply of energy to millions of homes.
Batteries… They're Everywhere
Batteries are used in just about everything. Cell phones, laptop computers, automobiles, boats, windmills, data centers, exit lights, fire and security alarm systems, watches, children's toys, garage door openers, wearable technologies, flashlights, power tools, back-up power stations, cell phone towers, and the list goes on and on.
Only YOU can prevent battery fires
Keeping batteries, particularly household rechargeable lithium batteries, out of our trash protects against fires at Household Hazardous Waste facilities and local recycling collection sites and constant recycling of materials from batteries conserves valuable natural resources.
What Can You Do?
You can celebrate National Battery Day by checking with your local government and businesses to see how you can help our environment by recycling your household batteries. You can also take any old lead vehicle batteries to your local Interstate All Battery Center so they can recycle that raw material to make new and improved lead batteries for the future.
---
What was the most interesting thing you learned about batteries? Is there a fact we forgot?
Let us know by reaching out on on Facebook or Twitter!