Back To Blog Home
8 Tips to Give Your Auto Repair Shop a Lift
When auto shop owners give advice, we listen. Here are eight tips from shop owners across the country.
Interstate Batteries is the preferred brand of automotive batteries because of the hard work and dedication of local automotive repair shops. We've built our legacy alongside the garages and shops in our communities.
That's why we're offering to return the favor with a handful of business tips for auto repair shops:
Review last year's numbers and get curious about what you see. If business isn't growing, it might be time to adjust. Doing things the same way and expecting different results? We all know how that turns out.
Communicate with everyone: employees, accounts, the community. Ask for help when you need it, and be open to constructive criticism. Compliments tell you what's working well, and complaints are an opportunity to grow. Even if a customer asks a lot of questions, indulge them. They don't have the parts, tools or time -- but everyone loves to learn.
Check trends and make sure you know what's going on out there! What's going on in the world does affect your business, so prepare. Low gas prices mean more travel, more leisure activities, more batteries. Big storm in the north? Time for extra power. Check tourism in your area for big opportunities.
Ask for referrals and offer to give them. Tell your employees to ask for referrals from current customers. Word-of-mouth is the best advertising you can't buy. And no surprise, people will pass on the good word if you ask them to.
Encourage recycling because it promotes repeat customers and helps you connect with school drives, charity organizations or anywhere else that might promote your shop to neighbors who never knew you were there. Along the way, you'll inspire some good will with your conscientious work.
Step up your online presence so people can find you when they need you. We give you a head start on

interstatebatteries.com.

Also, Google your business and see what you find. Create a Facebook page. Host a community contest with something you enjoy.

Get clean and well-stocked

to make sure your business is a comfortable environment for your customers. Is your lobby a nice place to sit for a few hours? Treat your customers like guests in your lobby -- and they'll want to return.

Connect to your Better Business Bureau

, your local newspaper

and your local chamber of commerce. These can give your business a seal of approval from sources your community already trusts.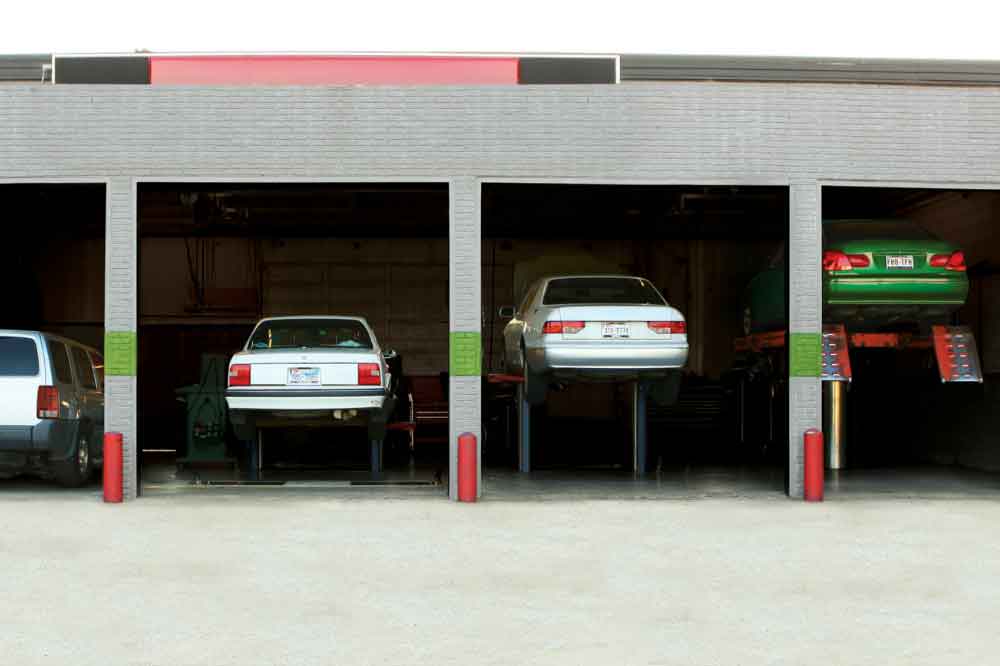 Do you own an auto repair shop? Got any tips would you add? Email us at press@interstatebatteries.com.