Back To Blog Home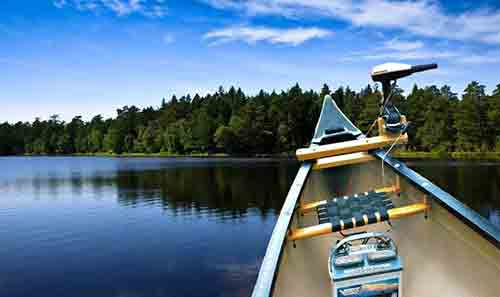 Meet the Boat Battery Old Enough to Buy a Fishing License
When fly fishing fan and casual boater Charles Tappan took a short fishing trip last summer, he headed for the lake.
That morning, the only thing out of the ordinary was the 22-year-old battery still running the motor.
Charles purchased the battery for his motorized canoe more than 20 years ago, right around the time he retired. He loves to fish, especially fly fish. Of course, a good boat battery made a perfect retirement investment.
"I like to do a lot of fly fishing. And we're lucky up here in Maine that we have a lot of lakes and ponds around," he said, adding that he doesn't usually use a motor – or a battery. "A lot of the lakes up here don't let you use motors so that everything stays preserved in its natural state."
After using the battery for only two summers, Charles forgot about it for about two decades.
"I put the battery in my cellar for the winter and, for various reasons that I really don't remember, I never used it again until last year," he said.
Then last summer, Charles wanted to visit a local lake and use the canoe with the motor. He may have forgotten the battery, but he remembered Interstate's Outrageously Dependable reputation. Instead of buying a new one, he decided to see if his Interstate battery, now more than 20 years old, would still do the trick.
"Just on a whim, I connected the battery to the motor and it turned the propeller! Very slowly of course, but it still had a charge," he said. "I was dumbfounded! When it turned the propeller, I couldn't believe it."
He then charged the battery for a few days to see what it could do.
"After two days, I went and unhooked it from the charger, hooked it back up to the motor, and it had a full charge," he said. "It worked great. No problems at all."
The battery powered the motor for Charles's entire fishing excursion that day. He still prefers fishing without the battery and motor. He's sometimes curious about the 22-year-old battery. With boating season around the corner, he tested the battery again. Guess what.
"Two or three days ago, I hooked it up again and it still has a full charge. I didn't think it would work honestly, but it did!"
Does he have any regrets about making that battery purchase more than 20 years ago?
"My only complaint was that the darned thing was heavy," he laughed.