Back To Blog Home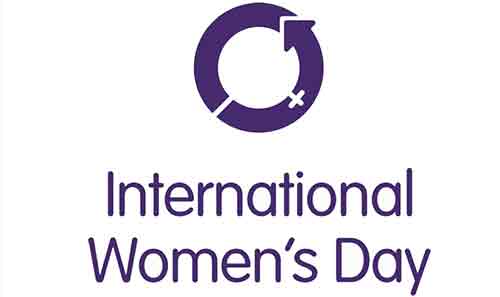 March 8th is International Women's Day
Meet two fascinating women who led the charge in a male-dominated industry.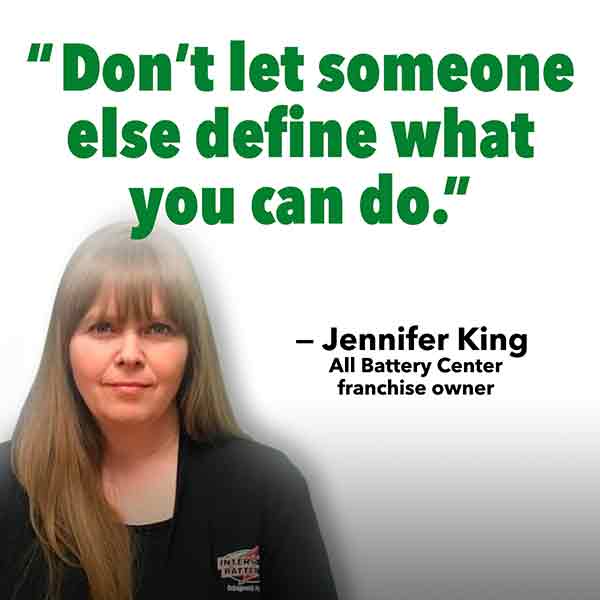 Years ago, when she first started working at Battery World, no one wanted to talk to the girl. Luckily, these kinds of comments aren't as common as they used to be for Jennifer King, now the owner of the Interstate All Battery Center in Kelowna, British Columbia.
"If I had a dollar for every time someone called and asked to speak to a guy who knows something…," she said. "There's still a stigma that this is a man's world. But now, I'm the only one they want to speak to!"
Leaving everything behind in Montreal, this mother of two began her entrepreneurial adventure with $50 in her pocket. After several decades in the battery business, Jennifer knew a thing or two about power and put her industry knowledge and retail savvy to work in 2016 when she and her husband jumped at the opportunity to become franchise owners.
Sharing what attracted her about the career move she said: "I loved what working for Interstate would mean to us on a personal level. Our company is unique. Interstate's values – A Servant's Heart – means more than simply 'team.' We live those values every day."
Today, Jennifer's thriving store is among the busiest in the system generating well over a million dollars in annual sales. As for being a woman at the helm of a battery business?
"I am proud of where I am today and how far I've come. My customers know and respect me, and I am stronger and better for the hard work I put in to get here," she said. "Now, I just laugh off the old-school thinking of what a woman's job should be. Jennifer's advice for women in male-dominated jobs: "Don't be intimidated and don't let someone else define what you can do."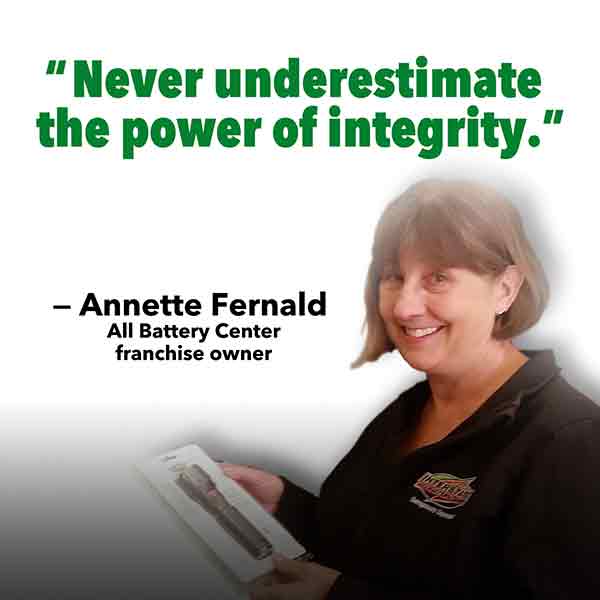 Another All Battery Center franchisee, Annette Fernald, wasn't easily intimidated either. She encountered gender bias early in her career working for a delivery company. A customer couldn't believe she was a driver and said she "was taking food out of a family's mouth."
Also while at this company, this former rodeo queen helped bust Portland, Oregon's largest counterfeit ring. During a sting operation, she joined forces with a US postal inspector to investigate missing mail and packages. Their crime-sleuthing not only lead to the recovery of stolen and counterfeit goods, but also a happy marriage.
Still facing bias years later as the owner and operator of a million dollar business consisting of three All Battery Centers in the Portland area, she recalls a man calling their store three times the same day wanting to talk to somebody that would help him. Each time she replied she would be happy to assist him and each time he stated he would call back. On his third call, the customer stated he only wanted to talk to a guy. She's happy to say she encounters bias like this less than she used to.
When asked what drew her to become a franchise, she said, "I've always wanted to be an entrepreneur. Interstate aligns with my values." When folks ask her why a battery business, Annette gleefully answers, "Are you kidding? They're like food – everybody needs them!"
Interstate proudly salutes the contributions made every day by women like Annette and Jennifer and recognize them as role models for generations to come.