Back To Blog Home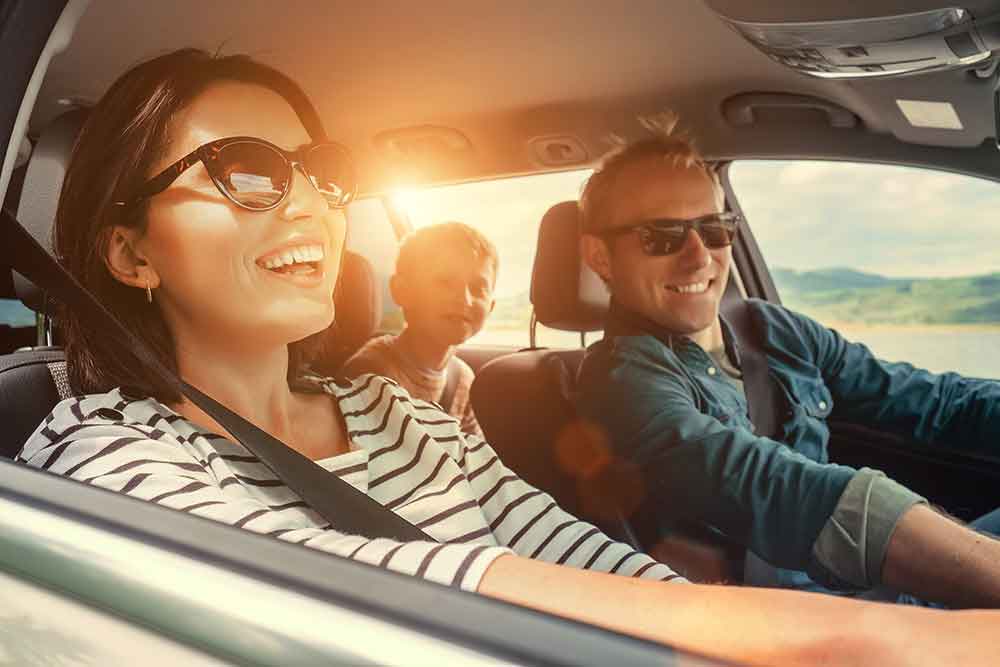 11 Road Trip Sightings We Guarantee You Have Never Seen
Enjoy a cross-continent road trip — without leaving your living room.
Majestic nature spots.
Head-turning artworks.
Gigantic monuments that'll have you asking, "Why does this even exist?"
We uncovered 11 awe-inspiring treasures that are actually about road trips in some way. It's a 5,848-mile course. But that's four days of cramped foot room and arguing over the iPad®.
Let's just skip to the good parts, like you do with YouTube®.
Buckle up for a virtual road trip.
See the full trip on Google Maps
1. Miles the Monster — Dover, Delaware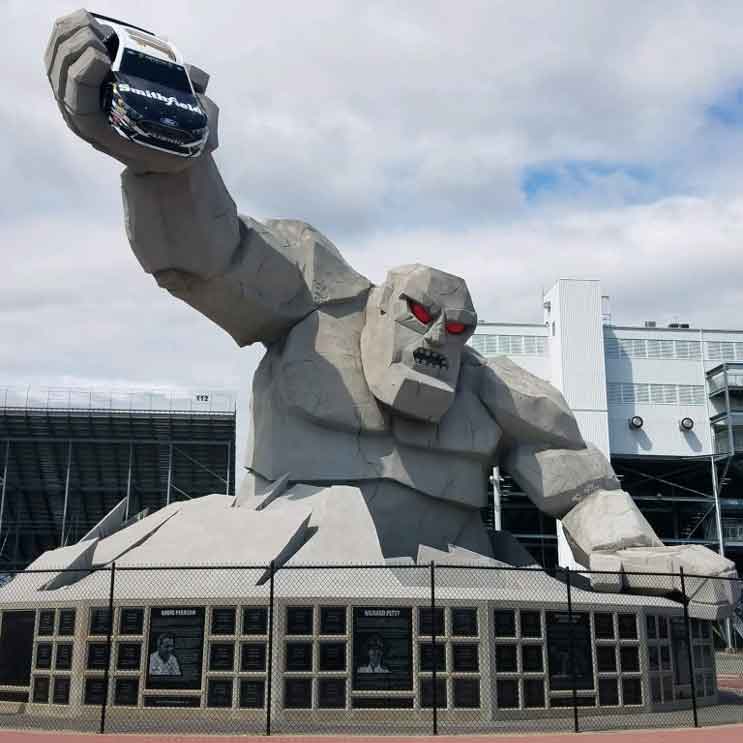 And you still had to ask, "Are we there yet?" Sheesh.
First stop, an homage to streets themselves: Miles the Monster at Dover International Speedway. The 46-foot mascot for the concrete-covered track greets everyone waving a race car in his hand. We all liked to play with cars once.
See how happy he is?
2. National Bobblehead Hall of Fame and Museum – Milwaukee, Wisconsin
See? I told you the GPS had it wrong. Well, we got here, didn't we?
Now check out the museum dedicated to the king of dashboard souvenirs: the bobblehead. Pick one from these world's largest collection. The hall of fame also hit its $100,000 donation goal in early April to support the 100 Million Mask Challenge — by preselling Dr. Anthony Fauci bobbleheads.
Yeah, I know Gramma thinks he's handsome. Let's not talk about that now.
3. The World's Only Corn Palace — Mitchell, South Dakota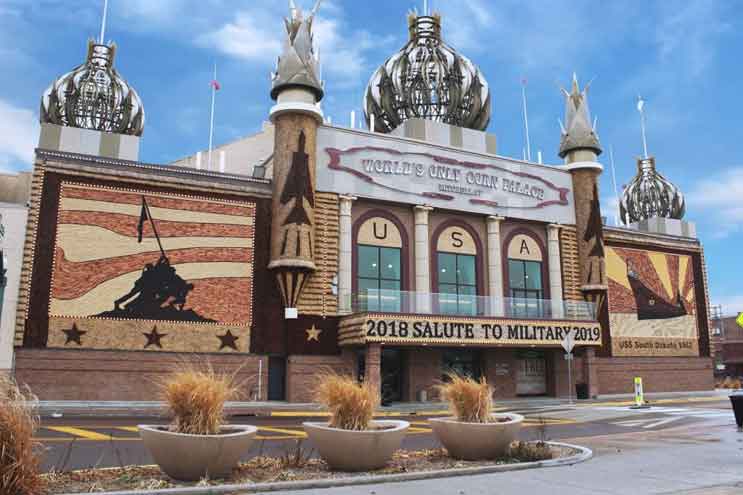 No, Dad, I don't know why everyone says coffee's the answer to everything. I was too busy trying to listen to anything better.
"Because it's a solution. D'you get it? Huh?"
Yeah, we got it, Dad.
Guess there's no escaping Dad's corny jokes. So when you pull up to The World's Only Corn Palace, expect to get an earful.
Decorated with corn murals every year to a new theme, the Corn Palace hosts events and basketball games. Unfortunately, according to their site, their "Corn Cam is disabled for corn-struction."
Okay, okay. That's good, but only because it's a corn museum, Dad.
4. Carhenge – Alliance, Nebraska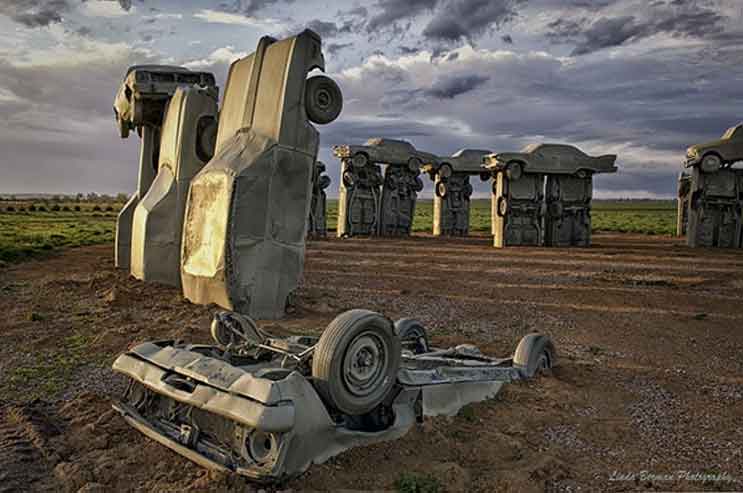 Finally, someone won the game of I-Spy. We're here!
Both a monument and an artwork made of 38 rescued cars, Carhenge is the only Stonehenge made of vehicles. Carhenge is available on webcam, too.
Dad– Dad, don't. Doooon't— "These cars are still running. See? They go in a circle."
5. National Videogame Museum — Frisco, Texas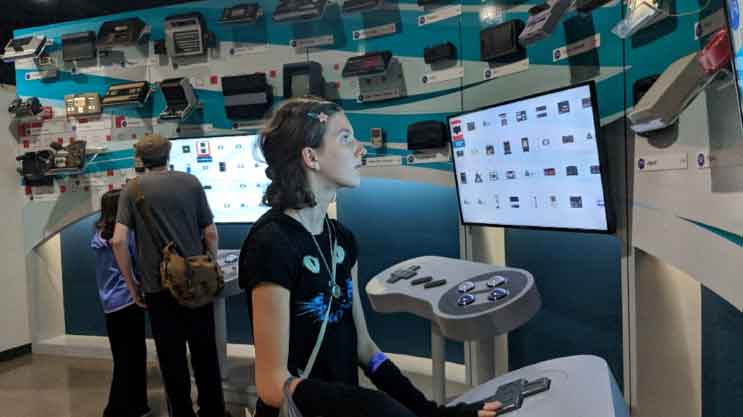 "Well, we call it Mommy's phone because it's actually hers. She just lets you borrow it when it's quiet time. Okay?"
Every road trip features video games to make the distance shorter (and quieter.) Whether it's a tablet, portable system or Mom's phone, games are a travel necessity. The National Videogame Museum chronicles the history and art. See where this "hobby" began – and how it grew at light speed to become a worldwide industry worth trillions.
And everyone in the front seat knows why.
6. Cadillac Ranch — Amarillo, Texas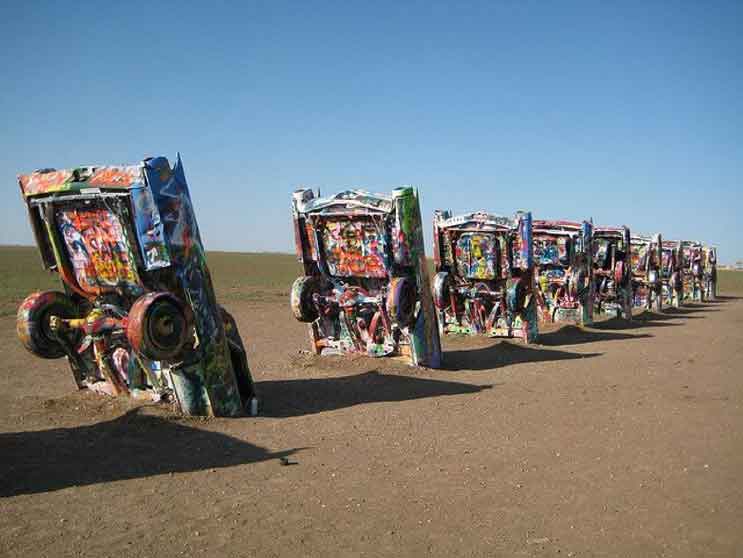 Oh, look out the window! For real this time.
Off Interstate 40, this car-artwork was made in the 1970s by artists from San Francisco. It shows a progression of Cadillac models. The graffiti came later and, eventually welcomed, makes it a classic roadside monument.
Now, I'm going to ask one last time. If you have to go, now's your chance.
7. Musical Road in Tijeras, New Mexico
Tell your brother to take out his earbuds. I know, but he's heard that song a thousand times.
This is culture.
Heading east of Albuquerque on Route 66, you'll drive over precisely placed rumble strips that'll play a short clip of "America the Beautiful."
I know it was a U-turn and we added two hours to the trip. But it was worth it, right?
See, buddy agrees—oh, earbuds again.
8. The Center of the World — Felicity, California
For the last time, we are not lost.
We're right here. In fact, any point on our sphere of a planet could be the center of the world. Such as the point housed inside this pink granite-and-glass pyramid in the desert west of Yuma, Arizona.
Just off Interstate 8, the Official Center of the world Pyramid Monument is near a sundial made from a sculpture of God's Arm in the Sistine chapel and a spiral staircase to the sky.
Load that on your Instagram.
9. Jubitz Truck Stop and Travel Center — Portland, Oregon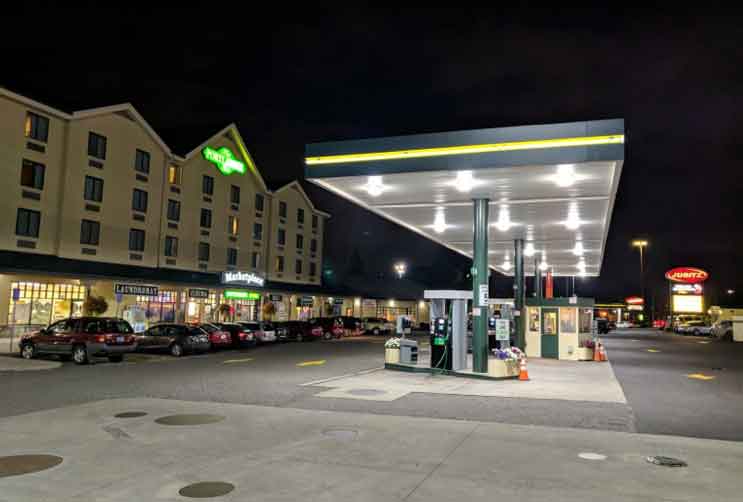 Anyone else need a pit stop? Me, too.
Take Interstate 5 to the world's classiest truck stop, Jubitz in Portland, Oregon. On these 27 acres, you can watch movies, enjoy live music and refuel an 18-wheeler.
You're welcome.
10. The Bicycle Tree – Vashon Island, Washington
We're not going back for your toy. I'm sorry, but that was two states ago.
Maybe it'll be a national landmark one day. The way the Bicycle Tree has. A tree grew around a 1950s bicycle when a kid left it behind in a swamp, only to rediscover it as a grown man in 1995.
The point is, don't litter. You never know where it'll wind up.
11. Watson Lake Signpost Forest — Watson Lake, Yukon Territory, Canada
See? The trip didn't last that long at all.
The signpost forest in the Yukon started when a healing WWII soldier was repairing directional signposts and decided to add one to Danville, Illinois, his hometown — and it sparked a trend. Today more than 77,000 signs point to homes, hometowns and locales around the world.
From here, you can follow a sign to almost anywhere in the world.
Either home or to your next adventure.
Now, quick.
Get in the car before your father says, "That's a good sign."