My Store
{{Address}}

{{HoursText}}
My Store
{{Name}}
{{StoreAddress1}}
{{StoreAddress2}}
{{StoreCityStatePostal}}
Phone
{{FormattedPhone | phonenumber}}
Store Hours
{{storeDetailedHours.day}}: {{storeDetailedHours.openingTime}} - {{storeDetailedHours.closingTime}} {{storeDetailedHours.day}}: Closed
View Store Page
Your Preparedness HQ

Find An All Battery Center
Find Your Location
Prepare for Storms, Power Outages and Emergencies
With batteries, flashlights and more.
Did you know?
3.5 million Americans experience a power outage every week.
Only 36% of adults have an emergency plan.
Batteries and flashlights are essential during a power outage.
We're your Preparedness HQ for life at home and on the road!
When the power's out,
power on.
Make sure that you have plenty of batteries, flashlights and a cellphone power bank to keep connected at home or on the road. Interstate helps your business prepare for emergencies, too. Stock up on batteries for exit lights, UPS backup systems and your communication devices. Stay safe and connected no matter what life – or Mother Nature – brings you. Learn, plan and prepare!
Preparedness Checklist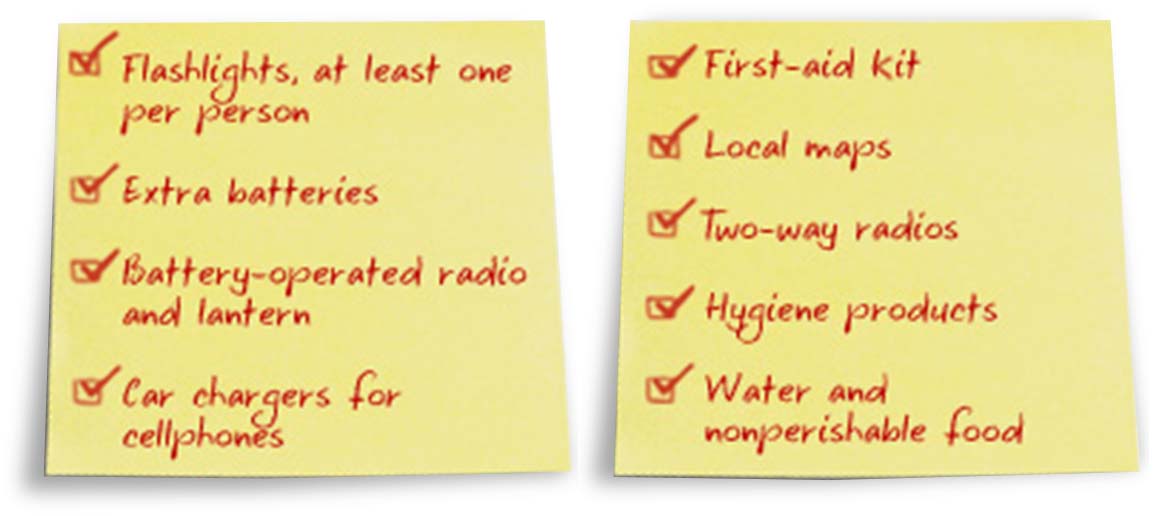 Stay Informed
Have a battery-powered radio to get the local news.
Plan

Decide in advance how you will get to a safe place and contact one another.
Prepare
Make your own emergency kit with essentials to last at least 3 days.
Be Ready for an Emergency
Our business is delivering peace of mind. When the unexpected arises, be prepared with the power you need with flashlights, backup batteries, chargers and more.
Find tools and resources that will help you be ready in the event of an emergency.
Floods
Heat
Hurricanes