My Store
{{Address}}

{{HoursText}}
My Store
{{Name}}
{{StoreAddress1}}
{{StoreAddress2}}
{{StoreCityStatePostal}}
Phone
{{FormattedPhone | phonenumber}}
Store Hours
{{storeDetailedHours.day}}: {{storeDetailedHours.openingTime}} - {{storeDetailedHours.closingTime}} {{storeDetailedHours.day}}: Closed
View Store Page
Walt Holmes,
EVP, Chief Partner Results Officer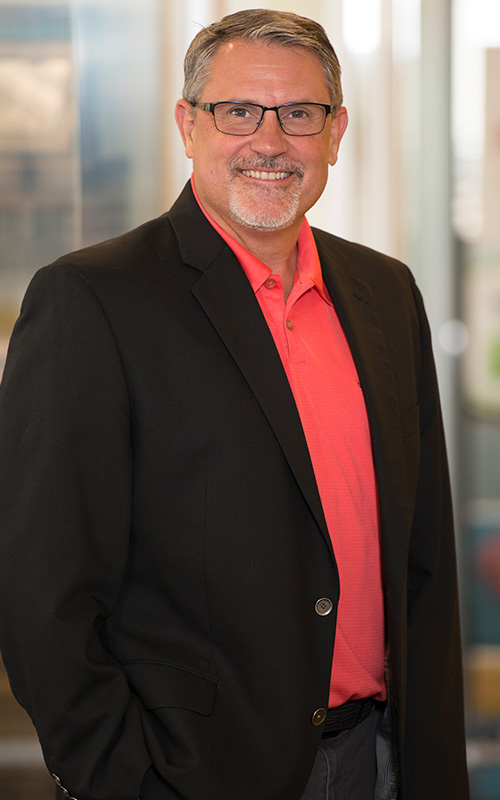 Anyone who knows Walt Holmes will tell you he personifies the words from Philippians he lives by: "Do nothing out of selfish ambition or vain conceit. Rather, in humility value others above yourselves." Having joined Interstate more than 20 years ago, Walt's selfless leadership style has certainly made an impression on the enterprise – fittingly, his eighth value* is care. Since joining Interstate in 1995, he's held senior leadership roles in the legal, human resources, PowerCare and Distributor segments. Today, the industry veteran is leading our All Battery business unit to new heights.
After graduating from Baylor Law School, Walt began his career practicing at some of Dallas' top law firms. And he hasn't abandoned his legal roots, either – he's the former Dallas chapter president of the Texas General Counsel Forum. He's also served on the board of directors for The Family Place and while his kids were younger, devoted his evenings to coaching little league baseball.
Fun Fact: Walt says he'd probably pursue coaching full-time or spend more time trying to improve his handicap, if he weren't working for Interstate Batteries. And while we know Walt is a phenomenal baseball coach (not so sure about his golf skills), we're really glad he's on our team.
*Visit our Culture page to read more about our shared values at Interstate Batteries.