Scott Miller,
President and CEO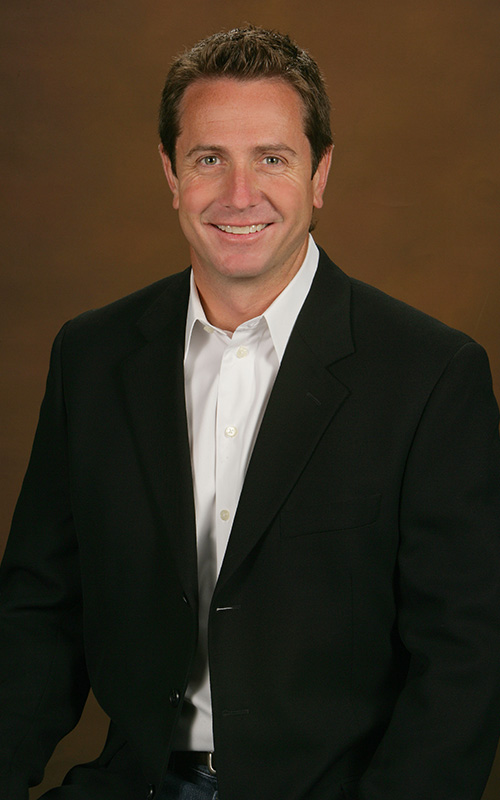 Insightful. Charismatic. Visionary. Scott Miller leads Interstate Batteries with a style that blends both head and heart.
A gifted communicator, he champions Interstate's culture while courageously driving the business to reach further than it ever has before.
After 25 years at Interstate Batteries – from sweeping the warehouse floor and running battery sales routes to corporate management and executive leadership – Scott brings a comprehensive view of the Interstate business to every conversation and decision. His sharp business acumen and talent for connecting with people keeps the whole company driven to build an Interstate Batteries legacy that's as strong as its history.
He's a thought leader for the enterprise and a voracious learner in his own right. His eighth value* is personal growth, and Scott's dedicated study of conscious leadership inspires team members and partners to become more self-aware and conscious of how they lead day to day.
"I firmly believe in personal development. You have to experience breakthroughs in your personal life to experience any breakthroughs professionally."
His strategic leadership reaches beyond what Interstate Batteries does to emphasize the whys and hows behind it. In 2013, Scott led the efforts to capture in words the rich company culture grown over 65 years and still felt by Interstate's partners, vendors, shareholders and community. And today, the Purpose & Values reflect the heart of Interstate Batteries. In 2015, he and the leadership team unveiled a vision that focuses Interstate's efforts in five vertical businesses: "To be the First Choice in sustainable battery solutions in every community we serve now and for generations to come."
A member of Conscious Capitalism, the Young Presidents Organization Dallas Chapter and The CEO Forum, along with his wife Donna, he is a benefactor of the Louise Herrington School of Nursing of Baylor UniversityScott enjoys spending time with his family, playing golf, fishing and faithfully supporting the English Premier League team Manchester United Football Club.
*Visit our Culture page to read more about our shared values at Interstate Batteries.