Skip to Content
My Store
{{Address}}

{{HoursText}}
My Store
{{Name}}
{{StoreAddress1}}
{{StoreAddress2}}
{{StoreCityStatePostal}}
Phone
{{FormattedPhone | phonenumber}}
Store Hours
{{storeDetailedHours.day}}: {{storeDetailedHours.openingTime}} - {{storeDetailedHours.closingTime}} {{storeDetailedHours.day}}: Closed
View Store Page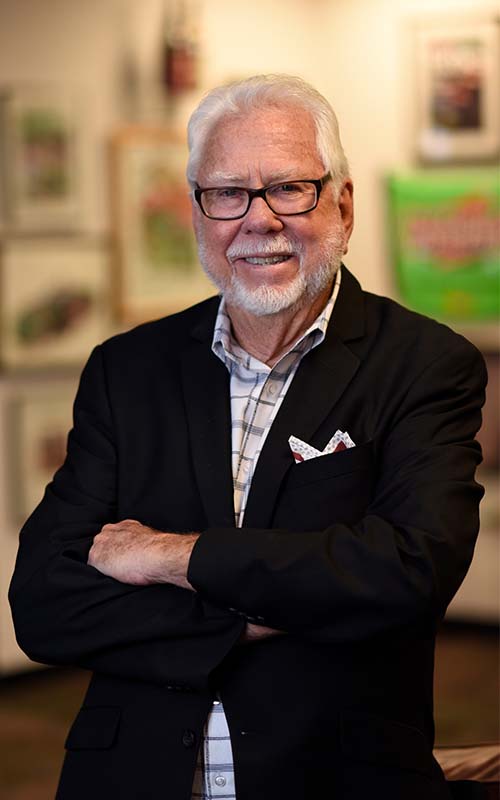 Norm Miller is Chairman of Interstate Batteries, and he believes in the American Dream because he's lived it.
Norm was born in Memphis, Tennessee and raised in Galveston, Texas. After graduating from the University of North Texas in 1962, he began his career working alongside his brothers at his father's Interstate Batteries distributorship in Memphis. Two and a half years later, he returned to Texas to work directly for his mentor, Interstate founder John Searcy. From a humble beginning as a traveling salesman for Interstate, he worked his way up through the ranks to become CEO in 1978.

During that time, Norm co-founded the Great American Race in 1982, teamed up with Joe Gibbs and his start-up NASCAR race team in 1991, and co-founded the "I Am Second" movement in 2008. The 2016 NASCAR season marked the 25th anniversary for JGR and its relationship with founding sponsor Interstate Batteries – an amazing tenure for partnership in any realm of professional sports.
Norm's creative energy, his willingness to dream up and try new ideas has remained his hallmark throughout his career. As a result, Interstate Batteries is now a $1.7 billion company and one of corporate America's stunning success stories, a robust organization that enjoys an unparalleled reputation for excellence and honesty.
Today, Norm is Interstate Batteries' Chairman of the Board. He also serves on the boards of Dallas Theological Seminary, the Overseas Council, BEE World and World Impact Dallas. He and his wife, Anne, have two children, Tracey and Scott, five grandchildren and one great-grandson.
In addition to his marketing savvy, Norm is known for his strong Biblical business principles. His faith defines who he is. He is a Christ-follower and his personal belief is "do unto others", in both personal relationships and business endeavors. He believes in God's power to change lives, because it was that power that turned his own life around after years of drinking as hard as he worked. For additional info on Norm's life story, check out his book, "Beyond the Norm".