Lain Hancock, Chief Operating Officer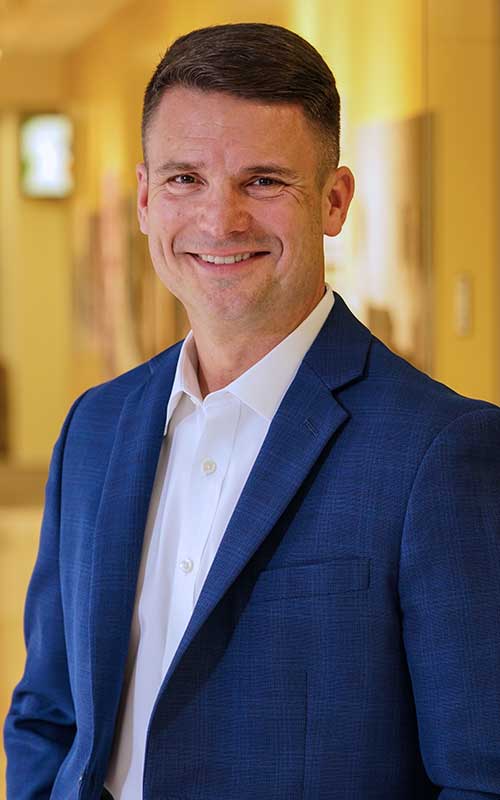 Few understand better than Lain Hancock that achieving excellence requires teamwork. Throughout his personal and professional life, he has sought to build and support strong teams, and believes the best results come from working together. Motivated by the opportunity to be in service of others, Lain serves on our Interstate Batteries team as the Chief Supply & Operations Officer.

Lain leads the supply chain and Interstate-owned distribution operations teams. They oversee every step of our operations from beginning to end – to ensure we meet the needs of both our distributors and customers while continually improving and evolving our service model.

Before joining Interstate Batteries, Lain spent 12 years at Dr Pepper Snapple Group. During his early years with the company, he served in supply chain roles leading manufacturing operations, continuous improvement activities and procurement. He went on to lead the company's human resources function for several years before being named the CEO of Bai Brands, a $1.7 billion acquisition the company made in 2017. His last role with the company following its acquisition by Keurig Green Mountain in 2018 was Chief Strategy and Emerging Brands Officer.

Prior to Dr Pepper Snapple Group, Lain served as a consultant with McKinsey & Company, and in his early career served 12 years as an aviation branch officer with the U.S. Army. He is a graduate of the United State Military Academy at West Point and received an MBA from The Wharton School at the University of Pennsylvania. He is currently pursuing a second master's in Biblical and Theological Studies at Dallas Theological Seminary.

Lain's eighth value* is authenticity. He believes sincerity and candor are critical to build trust and galvanize a team.

Fun Fact: Lain considers himself a social runner and looks forward to his annual October pilgrimage to Washington, D.C. to participate in the Marine Corps Marathon with family and friends.

*Visit our Culture page to read more about our shared values at Interstate Batteries.