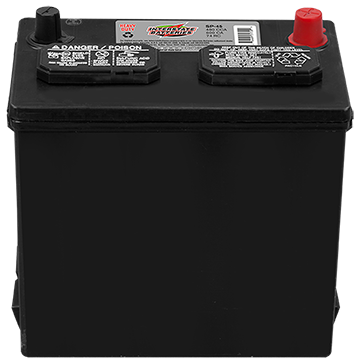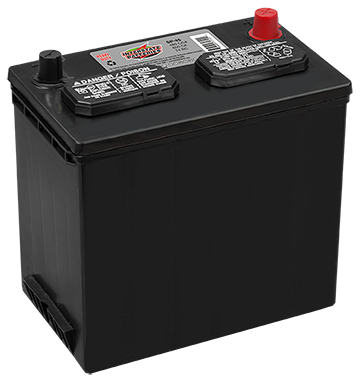 SP-45
$109.95srp (usd)
Group Size 45
480 Cold Cranking Amps (CCA)
480 Cold Cranking Amps (CCA)
74 Reserve Capacity (RC)@25 Amps
6 Months Warranty
6 Months Warranty
Free Replacement Warranty
Does This Battery Fit My Automobile?
This Battery Fits Your Vehicle.
This Battery Does Not Fit Your Vehicle.
Suggested batteries for this vehicle, Click Here!
Enter your vehicle information
Find This Battery Near You
Hours of Operation
Contact Store For Hours of Operation
Description
Interstate lawn and garden batteries' dependable starting power lets you install it and forget it
Specifications
SP-45
45
480
600
74 minutes
N/A
9 7/16 inches
5 1/2 inches
8 15/16 inches
Common Code A
12
W
Flooded
Warranty
View warranty by purchase date.
For countries outside the U.S. and Canada, including Puerto Rico, please contact your local dealer for warranties and product availability.