Back To Blog Home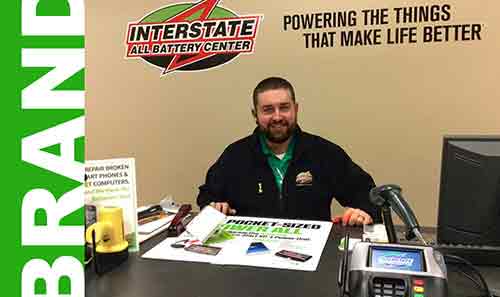 IB Difference
Life at Interstate
Jeff Payne Likes Us. You'll Love Why.
A brand strategist becomes an open admirer of Interstate's brand story when great service turns a ho-hum transaction into a fan-making encounter.
Everyone's got a story.
When your story gets people to care, those people turn into your customers. For your business, likability transforms a ho-hum transaction into a fan-making meeting.That's what happened when business and marketing strategist Jeff Payne met Reid Fogelson, manager of the Interstate All Battery Center store in Georgetown, Texas.
---
He asked me how my day was going and before I knew it he had me engaged and we were sharing stories like we were old friends.
I learned he was an ex-Marine and that he loved working at Interstate Batteries because of the values and difference the company makes to its employees and the customers they serve.
Reid was sharing a brand story.
He could have just pointed me to the battery section, but he got me to care.
---
Get the full customer service story from Jeff Payne on his blog, and discover the power of good brand storytelling.
Then share yours.
What's your Interstate Batteries story?